IDrive® Online Backup – Software Installation Instructions
Go to the IDrive website to create an account and purchase an IDrive Online Backup subscription. Use Promo Code: GIMMIBYTE at checkout.
When the checkout process is complete, download the IDrive Online Backup software.
Save all open documents and close all programs before proceeding with the installation.
Open or Double-click the downloaded executable IDriveWinSetup.exe program to begin the installation process.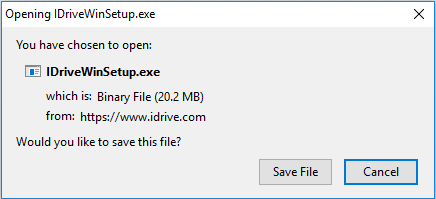 Figure 1.
When the Install IDrive, IDrive Setup Wizard screen appears, click Next.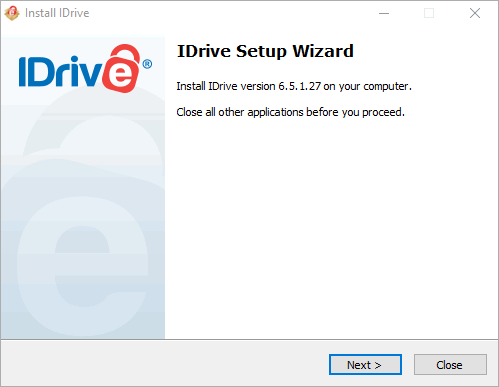 Figure 2.
On the License Agreement screen, click the I Agree button.
NOTE: You must accept the terms of this agreement before continuing with the installation.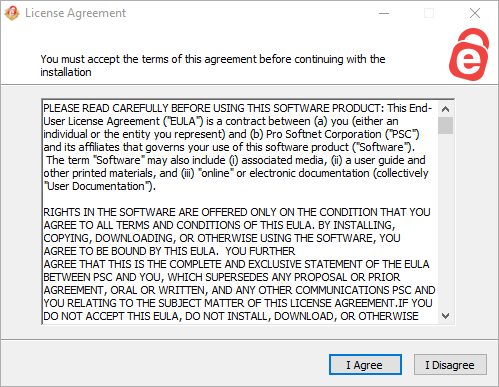 Figure 3.
In the Where to install? screen, accept the default installation location and click Next.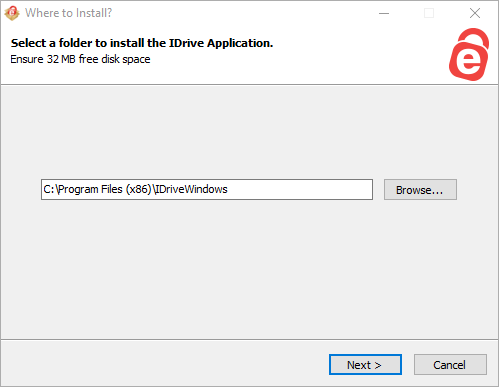 Figure 4.
Please be patient while the software completes the installation process.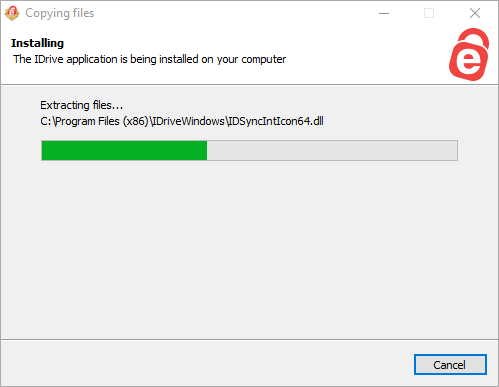 Figure 5.
When the Installation process is completed, the program installation will automatically close.
After installing the IDrive Online Backup software, open the IDrive program and simply login to your IDrive account. It's that easy!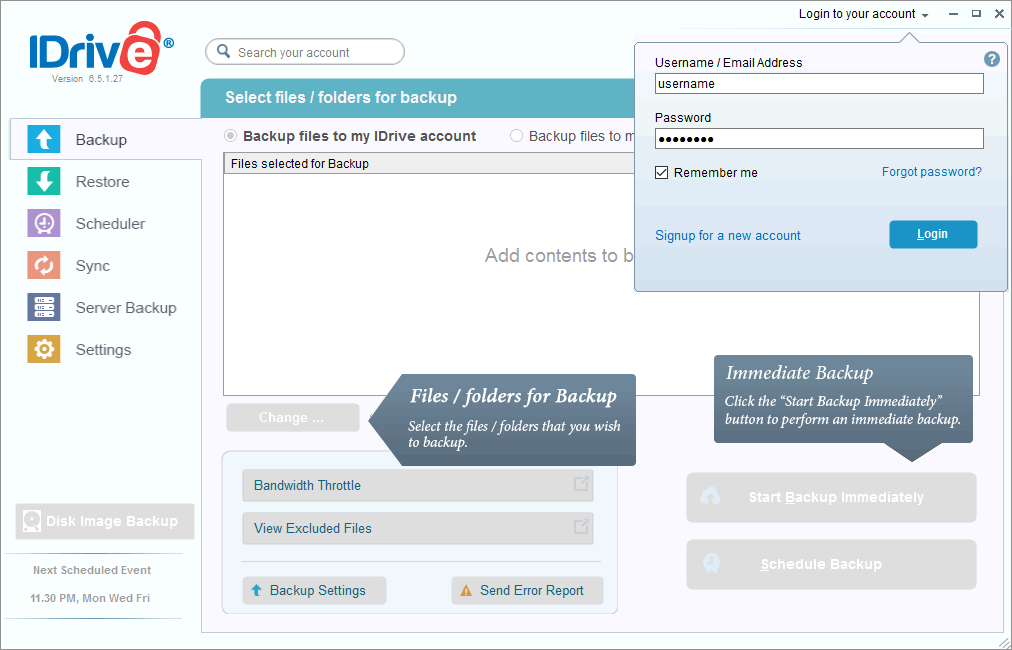 Figure 6.
If you need any assistance with the installation, configuration or troubleshooting of IDrive Online Backup, please Contact Us.